Children's Sabbath
This year's Children's Sabbath will again have the children leading the service as well as singing. Be sure to come and support our children and this great mission.The time for Children's Sabbath is a month away!
February 15th, to be exact!
Heifer International is again the mission project for this very special day, so be saving
your change to drop in the buckets the children will pass during the special offering.
Our goal is to purchase an ark of
animals again this year,
that means we need $5,000.00.
Oh yes! We like green money and checks, too!
This is the eleventh year for the United
Methodist Women to sponsor this special day.
Save the date on all your calendars!
Betty Dunn & Dianne Skinner
ONE SERVICE AT 10:30
Sunday, February 15
This year's Children's Sabbath will again have the children
leading the service as well as singing. Be sure to come
and support our children and this great mission.
---
Fat Tuesday
February 17, 6:00 pm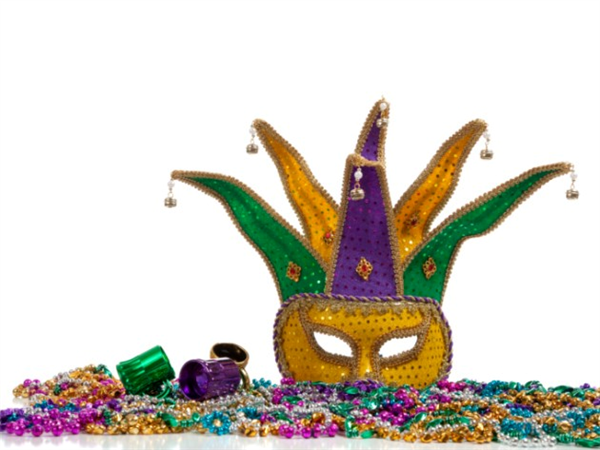 Bring a covered dish, eat fried fish, enter the gumbo cook off.
What could be better?!?
There will be a sign up sheet in your Sunday School Class or call
the church office at 972.298.6121 or email Barbara@fumcd.com.
---
Ash Wednesday, February 18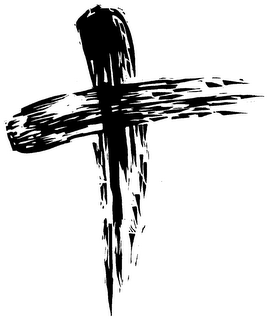 Drive‐thru ashes from 6:00‐8:00 am
Pull through driveway in front of our Administration Building  and receive ashes as well as free coffee and donuts to go. Tell others!
Ash Wednesday worship opportunities:
Noon in the chapel come and go
7:00 pm in the Sanctuary
---
Reaffirming our Baptism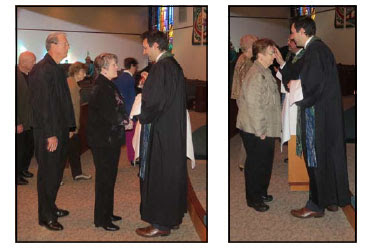 Bill and Charlene Sullivan and Carol Weller were among the many
who reaffirmed their baptism on Sunday, January 18.
---
Annual MidWinter Retreat
This past weekend, 25 youth ventured back down to Burnet, TX
for their annual MidWinter Retreat. The theme this year was,
"What Will Your Adventure Look Like?"

From Friday to Sunday the youth cooked, cleaned,
fellowshipped and worshipped together.
Cassie Wohlfarth rejoined the group as the guest speaker
and talked about God's calling and plan in each of our lives.
Our students spent the weekend looking into God's plan for their lives, and how they think that has been (and will continue to be) seen so far. As always, we are so thankful for the many volunteers and supporters who made this trip a possibility for our students!
---
New Members!
Welcome our newest members,

Ronnie and Susan Strain. Susan is already become a
valued member of Sharing Hearts.
---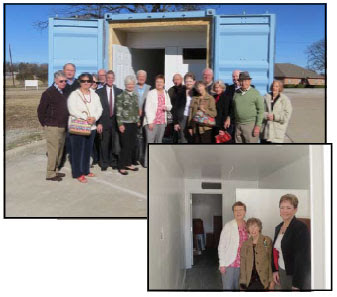 SNEAK PEEK   The Homebuilders SS Class got a Sneak Peek at Project 3.7. Buddy Sheppard, co-chair, Michael Hudson, Allen Schneider and others in our class have spent many hours in the heat, rain and cold doing many jobs on this clinic. The inside has been painted and it is absolutely amazing.
---
CASA Quilters will once again display their handiwork on Sunday, January 25 in the Narthex. Members of the church are invited to donate homemade quilts and blankets. Thesecan be tied fleece blankets, crocheted, knitted or quilted. Sizes suitable for babies through 18 year olds are needed.
---
First Methodist School
Remembers Rev. Dr. Martin Luther King, Jr.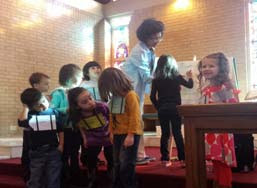 Our most recent chapel was led by Mrs. Deanna's
Tuesday/Thursday four year old class.
Like Dr. King, they taught us that we are all special in God's eyes. They told the story of "The Crayon Box That Could Talk" and created a beautiful piece of art to illustrate the story.
We have a few spots available for new friends who would like to learn and grow with us, so spread the word! Please check out our website and our Facebook page for more information about our school!
Erika Hemphill,
Director First Methodist School
972.298.5890
www.fmsduncanville.com
Proudly Serving the families of the Best Southwest since 1968!
---
Parents' Night Out
Eighteen kids ate pizza, played games and watched "Night At the Museum 2." The next Parents' Night Out is February 13. Contact Linda Elmslinda@fumcd.com or check the website www.fumcd.com.
---
Prayers for Healing, Comfort and Strength
Yvonne Engstedt–Entered Eternal Rest January 18, 2015
Also be in prayer for the 5 young souls in Confirmation Class.
Please contact Pastor Frank or Pastor Alex as soon as possible when surgeries are scheduled or someone has been admitted to the hospital, or call 972.298.6121.
---
Open Table
Open Table is an opportunity for those who need food, conversation and fellowship.
Every Saturday at 5:00 p.m. in
Aldersgate Fellowship Hall.
All are welcome!