Join us in worship at 9 and 11:11 as
Pastors Frank and Alex continue the series
"Things I Wish Jesus Never Said"
---
Join a Study Group
you'll get through this

by Max Lucado

Sam Martin, Facilitator
Progressors Classroom
Beginning Tuesday, January 20
7:00 p.m.


Thank God It's Fridayby William Willimon

Frank Alegria, Facilitator
Progressors Classroom
Beginning Wednesday, January 7
5:30 p.m.


Slightly Bad Girls of the Bibleby Liz Higgs

Linda Elms, Facilitator
Homebuilders Classroom
Beginning Tuesday, January 20
7:00 p.m.

Call Barbara at the church office to register at 972.298.6121.

---
ONE SERVICE
February 15, 2015Children's Sabbath Sunday
---
Baptismal Renewal Service
Sunday, January 18
On January 18 we will observe a congregational renewal of our baptism in both the 9:00 & 11:11am worship services. As United Methodists we believe that baptism is a means of grace, a gift from God. We do not re‐baptize because that would discount the action of God. The way in which we celebrate our baptism is to have a renewal, in which we celebrate the grace that God poured out upon us at each one of our baptisms. Because we are one body in Christ, we celebrate this together as a congregation, and will do so in both of our worship services on January 18th.
For more information, contact Rev. Alex Williams (alex@fumcd.com) or (972) 298‐6121.
---
Check out our new, great website  
New Church Website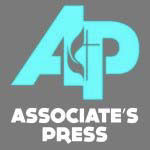 Remember Frankly Speaking on Fridays and a new blog by Pastor Alex coming out on Tuesdays.
---
As we begin Lent . . .
FAT TUESDAY,
February 17, 6:00 pm
Covered dish, fried fish, gumbo cookoff
What could be better!!!
---
ASH WEDNESDAY, February 18
Two Ash Wednesday worship services: Noon in the chapel and 7:00 pm in the Sanctuary.
Drive‐thru ashes from 6:00‐8:00 am
Pull through driveway in front of our Administration Building and receive ashes as well as free coffee and donuts!
For more information, contact Rev. Alex Williams (alex@fumcd.com) or (972) 298‐6121.
Come join us!
---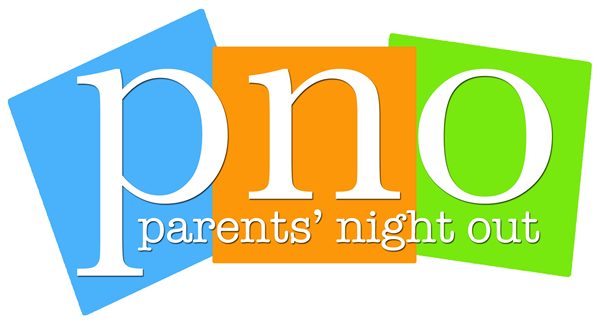 a.k.a. MOON CAMP
WHO: 4 YRS THROUGH 6TH GRADE
WHAT: GAMES, MOVIE, & PIZZA
WHEN: FRIDAY, JANUARY 16 6:00-10:00 P.M.
WHERE: ENTER FRIENDSHIP HALL ON DANIEL STREET
WHAT ELSE: $5.00
Register online by the previous Wednesday, January 14 at www.fumcd.com
---
Open Table is an opportunity for those who need food, conversation and fellowship.
Every Saturday at 5:00 p.m. in Aldersgate Fellowship Hall.
All are welcome!
---
FIRST COAT OF PAINT
PROJECT 3.7 is still going strong. What a difference some paint makes. Getting closer and closer.
---
Prayers for Healing, Comfort and Strength
At the printing of this News You Can Use, no church members were known to be in the hospital. Please contact Pastor Frank or Pastor Alex as soon as possible when surgeries are scheduled or someone has been admitted to the hospital.
---
Look what you can do and soon be able to do on our new website.
There are many places to serve at First United Methodist Church Duncanville depending upon your time, talents, and interests. We are always looking for volunteers who feel called to serve. Now you are able to sign up to volunteer on the new website.
COMING SOON We will soon be providing several ways that you can give to First United Methodist Church Duncanville, including online giving. More info to come.
---
Thursday, January 22
Lunch at Salt Grass Steak House, Cedar Hill
Come on your own & Enjoy, Enjoy !!!!!
They'll have the table set and waiting.
carolweller@att.net
---
CASA Quilters
CASA Quilters will once again display their handiwork on Sunday, January 25 in the Narthex.
The abused and neglected children of Court Appointed Special Advocates (CASA) are the recipients of these quilts and blankets.
---
Happy New Year from First Methodist School!

We are happy to be back at school for the spring semester. We have lots to look forward to like visits from Allie the Alligator and the dentist, the story teller, the Kindergarten Circus, and so much
more! We have a few spots available for new friends, so spread the word! Please check out our website and our Facebook page for more information about our school!
Erika Hemphill, Director First Methodist School
972.298.5890 www.fmsduncanville.com
---
2015 Bishop's Rally
February 15, 2015 2:00 p.m. ‐ 5:30 p.m. FUMC Plano
What Shape Will Your Gift Take?
Join Bishop Michael McKee and a host of others from across the North Texas Conference for the 2015 Bishop's Rally as we worship, fellowship and serve together.
This event is open to all tweens (5th ‐7th grade) and confirmands throughout North Texas who would like to have fun, fellowship, and learn about how we can make a difference in the world!
This year's Rally includes Bishop McKee, RADIO DISNEY, pizza, inflatables, missions, crafts, worship and a whole lot more! Receive a FREE T‐shirt if you register by February 9, 2015.
All participants are asked to bring a new or gently used children's book for the benefit of Little Free Libraries.
Individual church‐wide participation in collecting books is encouraged.
This event will be held at FUMC Plano on February 15, 2015 from 2:00 ‐ 5:30 p.m.!
Registration is $5.00 per person (adult and youth)!
---
The Loving Hands Card ministry would like to thank the congregation for it's support in ourfirst year. The response has been over the top. We will be selling all occasion cards the second Sunday of each month. We will be selling cards for special dates (Valentine's, Mother's Day, Father's Day, etc.) two weeks prior to those special days. If you would like to special order cards you can contact: Edna Alegria at 409‐651‐6198 or Lucy Melton at 972‐298‐5430.
We would like to welcome anyone interested in joining our group. We meet the first and third Tuesday's of each month at 6:30 in the snack bar.
---
Last week I was honored to be a part of an immersion course for Perkins School of Theology where I spent the week following directors of Spiritual Care in the HoustonMethodist Hospital System. I was able to speak with patients who were facing an unimaginable range of medical conditions, but I learned one important fact. No matter what a patient is facing, our God is present with, and cares about, each and every person in that building. The chaplains of this hospital do way more than pray for patients; they show the importance of caring for the whole person as they journey through frightening times in the hospital. They address spiritual needs of the medical staff, food service personnel, and every employee of that hospital; they see the hospital as their church. HoustonMethodist has a set of essential values that are embedded to the core of every person on staff, from the housekeepers to the executives, and everyone in between. One cannot help but feel the comforting presence of God in that place. I was blessed to be a part of this pastoral care experience; I thank the church for allowing me to step away for a week and do so. If anyone wants to hear more about my week, I always love telling stories – just come ask!
Blessings, Peyton Tippett
Director of Youth and Student Ministries