Ash Wednesday, February 18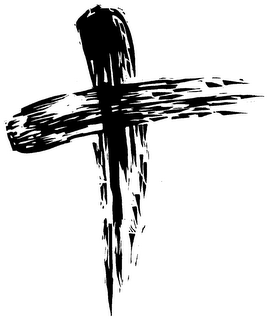 Drive‐thru ashes from 6:00‐8:00 am
Pull through driveway in front of our Administration Building and receive ashes as well as free coffee and donuts to go.
Tell others!
Ash Wednesday worship opportunities:
12:00 pm in the chapel come & go
7:00 pm in the Sanctuary
---
Children's Sabbath
THIS SUNDAY!
February 15th 10:30am
Heifer International is again the mission project for this very special day, so be saving your change to drop in the buckets the children will pass during the special offering. Our goal is to purchase an ark of animals again this year, that means we need $5,000.00.
Oh, yes! We like green money and checks, too!
  This is the 11th year for the UMW to sponsor this special day.
 Betty Dunn and Dianne Skinner, co‐chairs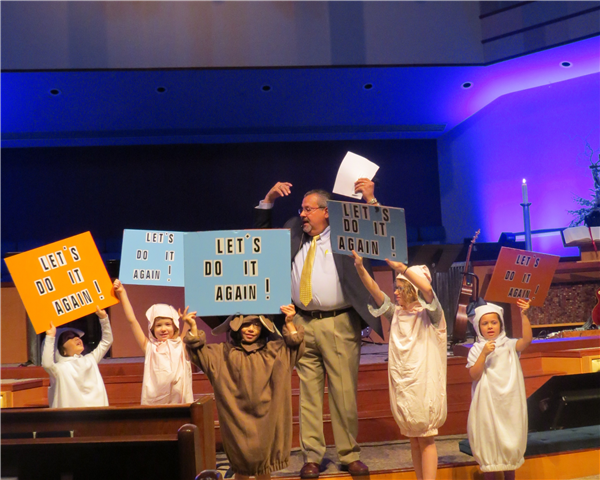 ONE SERVICE AT 10:30 Sunday, February 15
This year will again have the children leading the service as well as singing. Be sure to come and support our children & this great mission.
---
February 17, 6:00 pm
MENU
Whatever covered dish you decide to bring (veggies, fruit, salad, dessert just for ideas)
  Fried fish by Pastor Frank & many others.
Hone up on your Gumbo & enter it into the contest.
There will be a sign‐up sheet in your Sunday School Class,  an insert in the bulletin or call the church office at 972.298.6121 or email  Barbara@fumcd.com.
Just sign up one time & enjoy a fun evening!
---
The Youth Annual Dinner/Dance
Saturday March 28th
5:30pm – 10:00pm
---
THIS Friday February 13th
6:00pm – 10:00pm
4yrs – 6th grade
Games, Movie, Pizza &
 LOTS of FUN!!!
Only $5
Register by TODAY Feb 11th
click here or
Linda Elms
---
If you are interested in having a bed in Covenant Gardens Community Garden for 2015, now is the time to let us know.  Please contact the church office or Sharon Karger s.karger@yahoo.com by February 20.
We are currently over booked for the existing beds and will have another work day in early March to build the additional beds as needed and to move mulch.
---
and why does it last forty days?
Lent is a season of forty days, not counting Sundays, which begins on Ash Wednesday, February 18, and ends on Holy Saturday, April 4. Lent comes from the Anglo Saxon word lencten, which means "spring." The forty days represents the time Jesus spent in the wilderness, enduring the temptation of Satan and preparing to begin his ministry. Lent is a time of repentance, fasting and preparation for the coming of Easter. It is a time of self-examination and reflection. In the early church, Lent was a time to prepare new converts for baptism. Today, Christians focus on their relationship with God, often choosing to give up something or to volunteer and give of themselves for others. Sundays in Lent are not counted in the forty days because each Sunday represents a "mini-Easter" and the reverent spirit of Lent is tempered with joyful anticipation of the Resurrection.
---
Metro District Bishop's Laity Day
Saturday February 21, 2015  2:30 pm
Warren United Methodist Church
2801 Peabody Street  Dallas, TX 75215
An opportunity for ALL laity to meet
and hear from Bishop Michael McKee
---
Worship with Pastor Frank
Six Sundays during Lent
Beginning February 22nd in the Chapel at 6 p.m.
Singing, Prayer and Praise
---
Spread the Word – It's Open  House Time at FMS!
We will be hosting an Open  House on Thursday, February  19 from 6:30 – 8:00 pm!
This  is an excellent opportunity for  future FMS families to see our classrooms and
meet our staff and current families.
Thank you for telling your neighbors, friends, and
family about our wonderful school.  We will be
giving out fun prizes for kids and grownups alike!
We look forward to seeing everyone there!
Erika Hemphill, Director
972.298.5890
www.fmsduncanville.com
Proudly Serving the families of the Best Southwest since 1968!

---
February Activity
Complimentary Lunch & Tour of CC Young's Methodist Retirement Complex overlooking White Rock Lake
Thursday, February 19 leaving at 10:15 from our parking lot
carolweller@att.net or 972.291.9631
---
Interested in learning about the  First United Methodist Church of Duncanville and the United Methodist Church in general? 
Join Pastor Alex on 2 Sundays at 10 am Sanctuary March 1 for FUMCD 101 
March 8 for UMC 101

---
February Events 
Sharing Hearts Circle ‐ Wednesday Feb. 11 (9:30 a.m.)  Star Circle ‐ Monday, Feb. 16 (7  p.m.) Snack Bar  Sunshine Circle ‐ Tuesday Feb. 17  (10 a.m.) Home of Barbara Blevins  Inspirational Circle ‐ Tuesday Feb. 17 (10 a.m.)  Snack Bar  Sharing Hearts Circle Wednesday, Feb. 25   (9:30 a.m. and 6:30 p.m.) Snack Bar
ALL WOMEN WELCOME
---
Prayers for Healing, Comfort and Strength
Linnea Harris – Entered into Eternal Life on February 4th
Pat Harthcock – Charlton Methodist
Bob Clark – Hospice
Also be in prayer for the 5 young souls in Confirmation Class.
Please contact Pastor Frank or Pastor Alex as soon as possible when surgeries are scheduled or someone has been admitted to the hospital.